Sunday 10:00am: Sunday Club
Sunday Club is a free club open to all children aged between 4 and 11 years old (approximately…we don't mind if you're 12 and you want to come!). We learn from the Bible, sing songs, play games and do lots of other activities that help us learn. We start at 10am and finish at 10.45am.
All leaders are DBS checked and have many years experience working with children.
Please complete an online registration form for your child before attending, or download a form to print and bring with you by selecting from the following options (paper forms will also be available on arrival if you would prefer):
There is also an adult class during this time.
Sunday 11:00am & 6:00pm: Service at the chapel and via live stream
We invite you to join us in person on Sunday mornings and evenings. The services are also live streamed on our YouTube channel and remain available to watch later. The audio of the sermons can be listened to here on the web site. Follow the links below:
Monday 9:30am: Toddlers
During school terms. We enjoy a free time of open play and chatting until 11:30am. Children are encouraged to gather on or around the carpet for a time of singing and the giving of a very short Bible story. Exchanges of news, birthday celebration, birth announcements and welcoming of new families to the group take place too.
There's currently no need to book but if you or any children are new to the group you will be required to complete a paper registration form for our records. You can fill this in on arrival or save time by using the New attendee registration form button below and completing in advance:
All leaders have been DBS checked and have many years experience working with children.
Tuesday 7:30pm: Prayer Meeting

Thursday 10:30am: Coffee Morning (first Thursday of every month)
Join us for a chat from 10.30 to 11.30am. It's free!
Saturdays 7:00pm: Youth Link (monthly)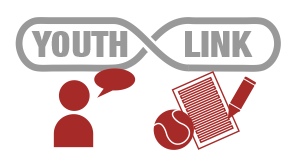 Youth Link events are now once a month at the Engine House, High Street, Dowlais. Youth Link is for 11-18 year olds with fun, games and a short talk. Please see news items on our home page for the latest dates.
Please complete an online registration form for your child before attending, or download a form to print and bring with you by selecting from the following options (paper forms will also be available on arrival if you would prefer):